Raceservice4u Twin plug systems
Twin plug systems were used on many flat 6 Porsche race engines.
Examples are 917, 906, 904/6, 911 R, 911 2.5 S/T, RSR 2.8 and 3.0, 914/6, 935 etc.
Raceservice4u use only time periode materials; Mechanical centrifugal weights in the twin plug distributors and time periode circuit boards in CDI Boxes.
FIA appendix K and other national historic racing regulations will not allow any electronics with Leds.
Experts recommend installing a twin-plugignition system if the compression ratio is higher than 10:1.
911 engines need a high dome piston to get this high compression ratio.
The combustion chamber will then almost be split in 2.
It will take some time for the ignition flame front to spread across the combustion chamber.
For a high performance engine you need the second plug to improve the ignition and increase power.
Some Historic race regulations will not allow you to use contact less, a modern ignition system or a 964 dual distributor.
If you need to use contact points; raceservice4u has the reasonably priced solution.
Tip; This way you can direct the ignition flame front to both sides of the dome.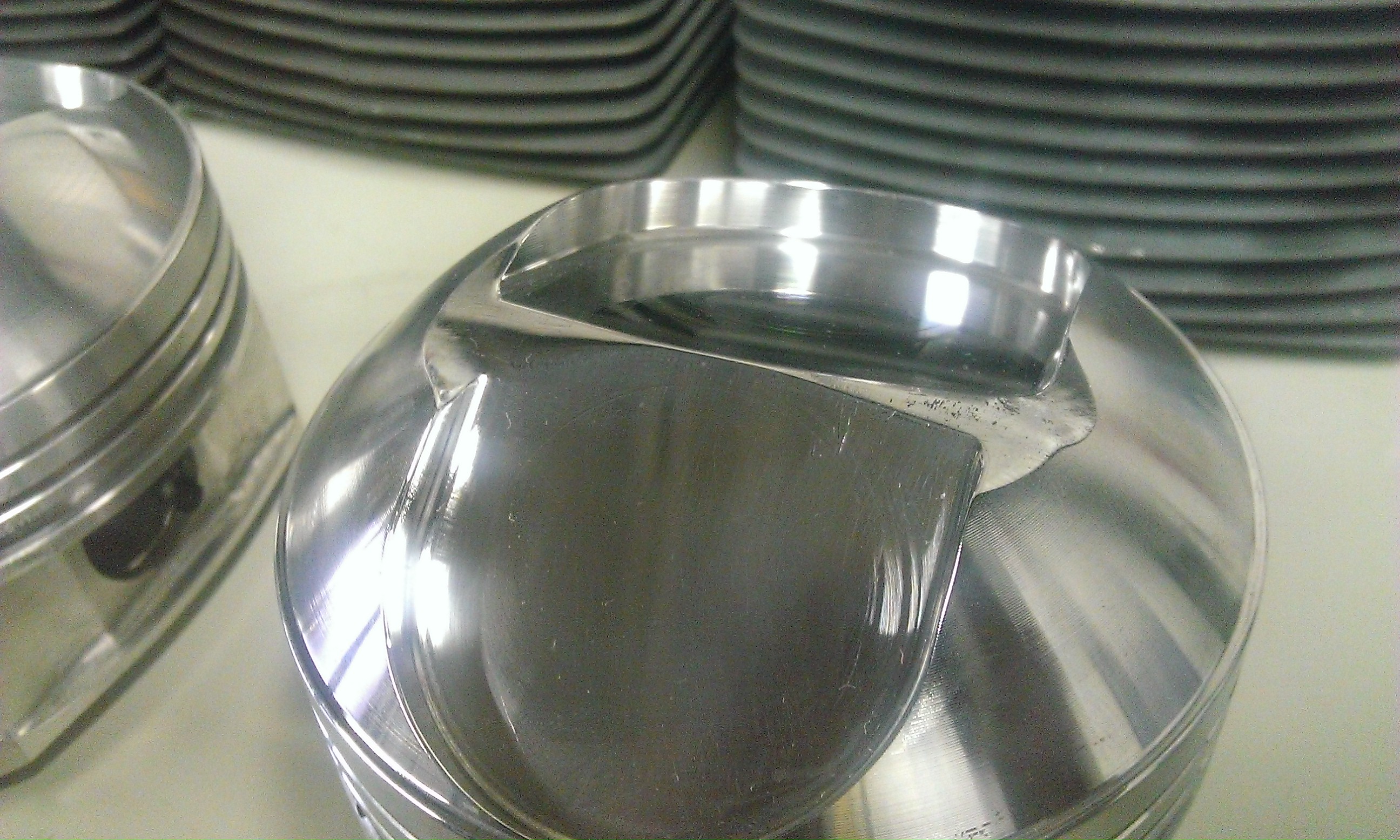 This page explains what distributors are availble. And you find some instructions and manuals for the twin plug systems.
Click here to find pictures of twin plug cylinder heads.
Raceservice4u can do that for you @ 210euro per cylinder head.
Click here and your find some pictures of other Twinplug distributors reproduction as well very expensive original ones.
Raceservice4u twin plug distributor is a replica which is based on a Bosch 911 distributor and reproduced rotor and cap.
We had the opportunity to test the difference between Twin plug and single plug performance on the same engine. The engine was new, so the test could not be done to the full RPM range. The result surprised me positive. 29 NM and 31HP extra at 5000RPM is a very good result for a 3.0 engine with 40 mm Webers. I guess more then 300 Hp at 7500 RPM is realistic.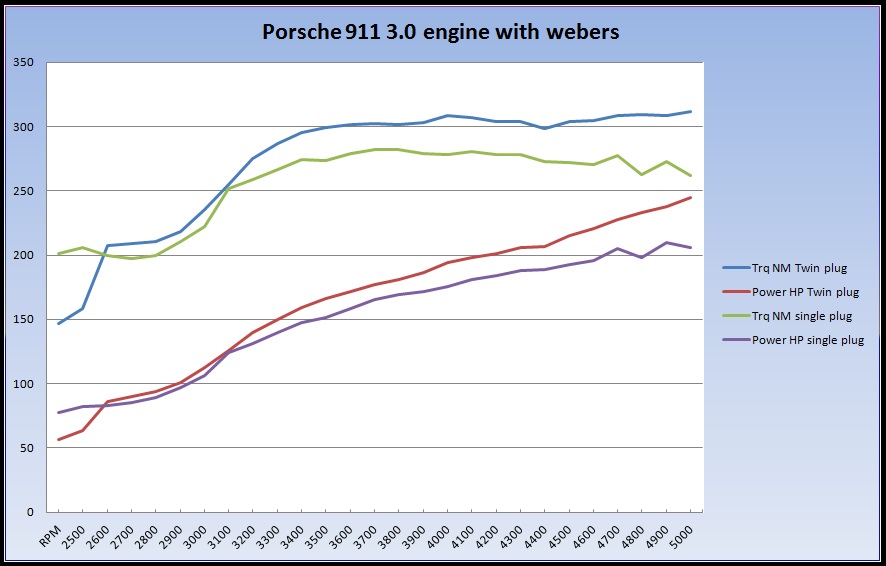 Some customers engines;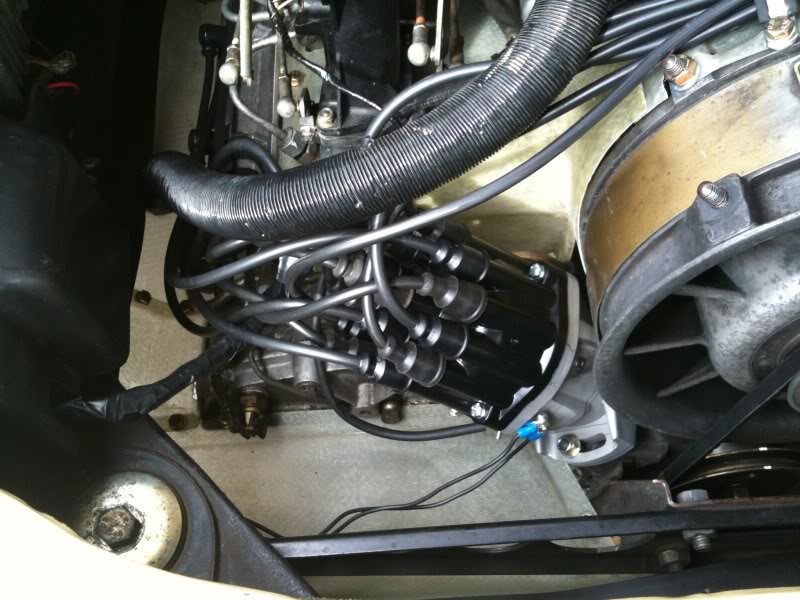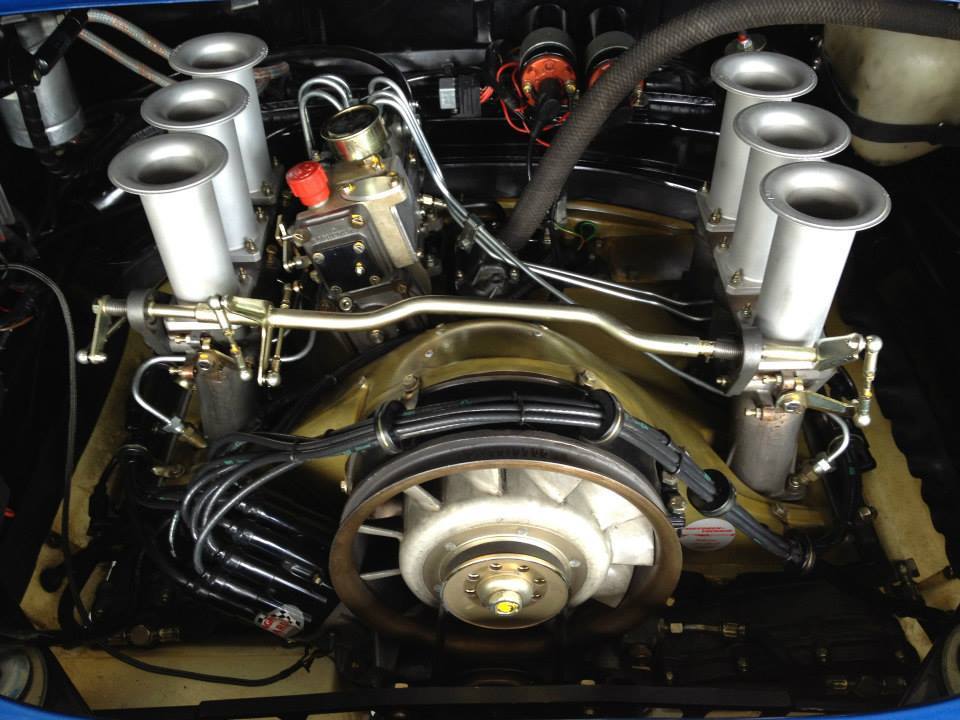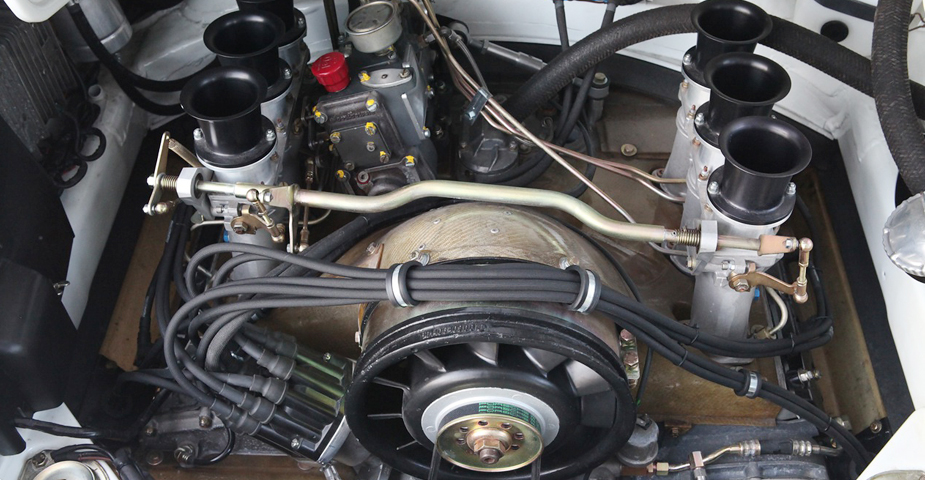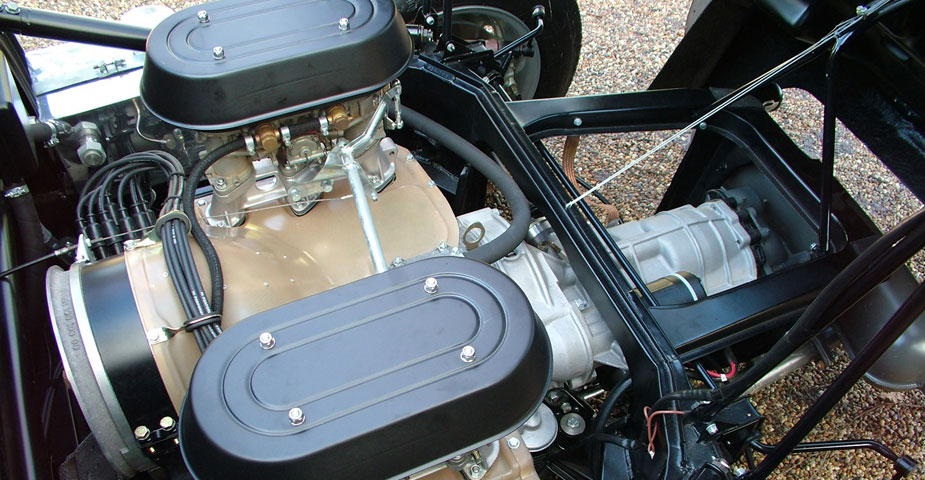 The main body is made of die-cast aluminium. Which is a very solid construction and looks like the original.
Made with Time period parts.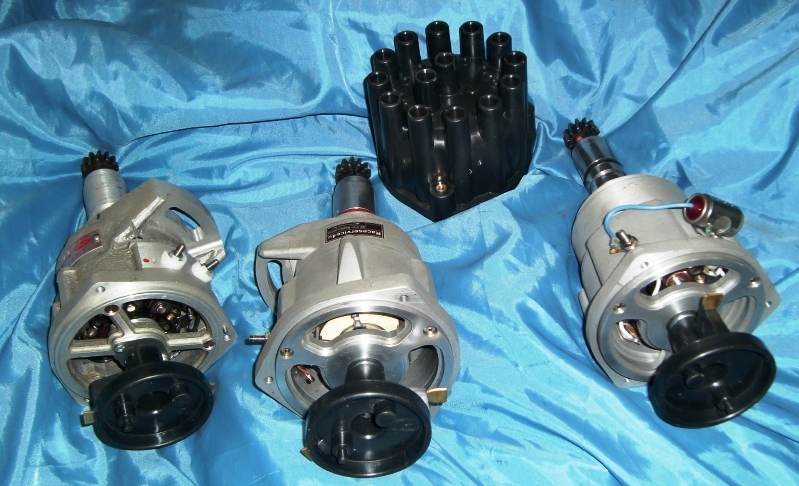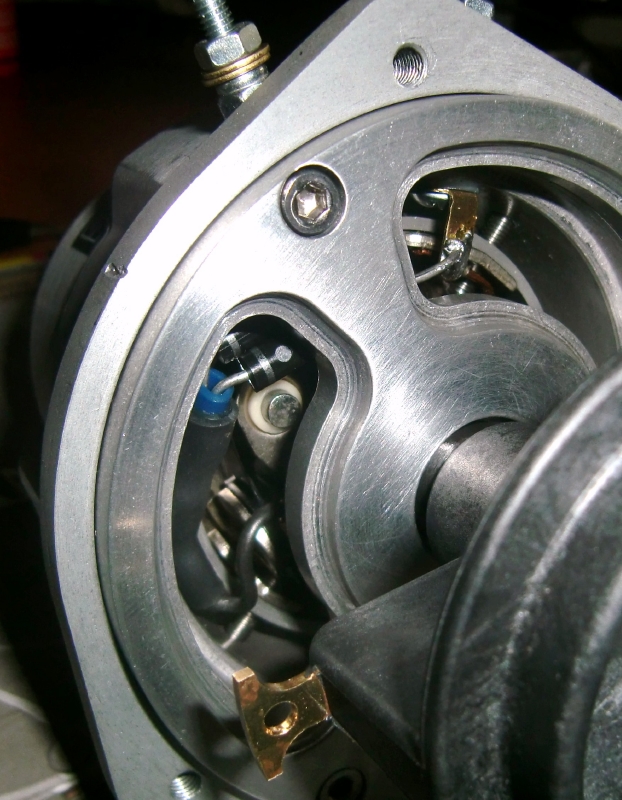 Standard Specifications
The Bosch distributor is very reliable and last forever.

All parts are CNC machined parts. And are available as service parts.

Extra bearing for the rotor. This is a must to have for a reliable distributor.

The contactsets are the same as the original Magneti Marelli. It is no problem to go higher than 10.000 RPM.

Diecast aluminium body in Magneti Marelli or Bosch style.

Standard advance is maximum 20 degrees on distributor or custom settings.

The design is tested on hard race conditions

All units will be tested on a King syncrograph before delivery.

Delivered with data sheet is available on request.
Available Twin plug systems
Twin plug distributor turning clockwise for 911 2.0L and 2.2L with points and 27mm shaft

Twin plug distributor turning anticlockwise for 911 3.0L. with points and 30mm shaft
The prices are from 2450,- Euros. See the RSR Shop.
Caps and Rotors available
Here we show you 4 examples of Cap and rotor combinations. Which are available in the market.
A and B are the exact copies of the original Marelli twin plug distributor.
The original rotor and cap of Magneti Marelli is not produced any more and only available as very expensive NOS.
B is not availble any more.
C and D caps are the Jaguar V12 type.
Cap C is of the Magneti Marelli brand and quality.
D is a plastic brandless cap.
The D cap is with our race experience even better in wet conditions then cap C.
Cap D is the standard for our Twin plug distributors.
The rotor for C and D are the same and the just the best available.
Both rotors need the extra bearing to hold it in the centre.
Not all suppliers have this option. For Raceservice4u is this standard.
There is a risk damaging the expensive rotor and cap.
For orders, quotations, information or questions please mail to janve@raceservice4u.com
You get a response within 2 workdays.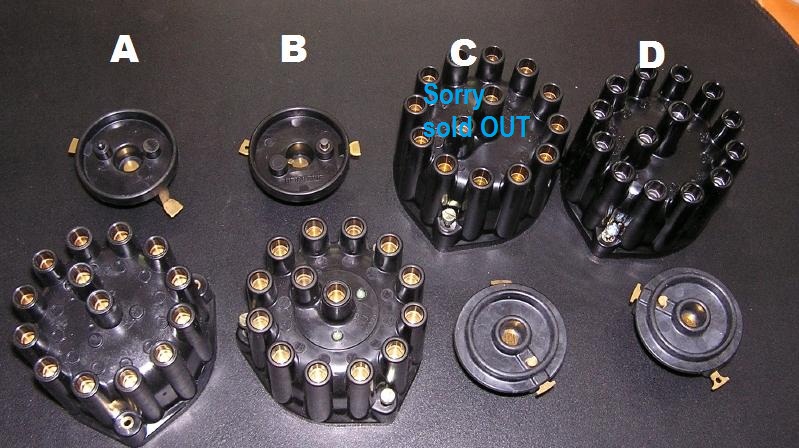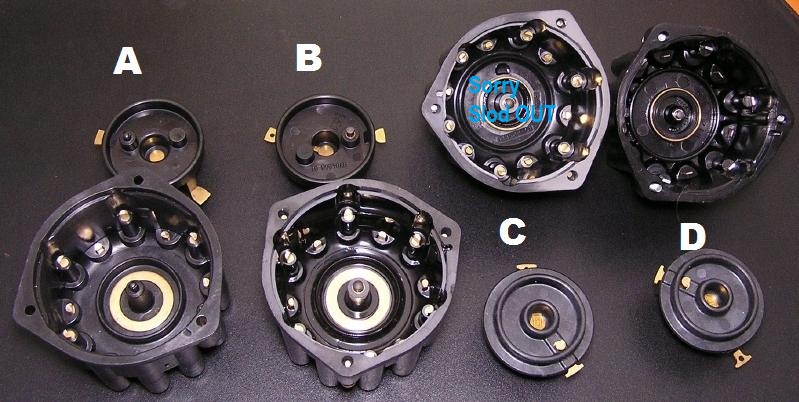 Twin plug distributors with one or 2 contact sets.
Easy to tune contact angle and synchronisation of both contactsets.
Fia conform and Time period Twin plugsystems.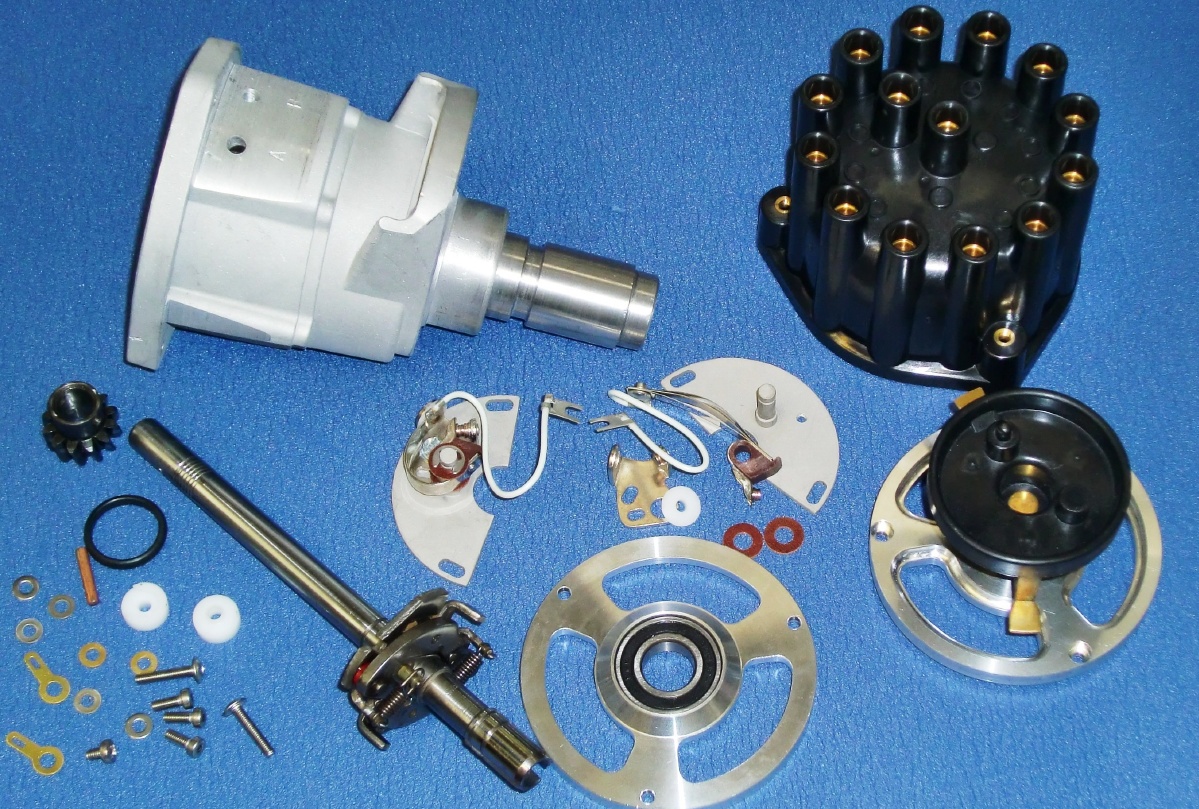 All parts are CNC machined.
Advance curve setup;
The Raceservice4u distributor is configured with a centrifugal advance of 20 degrees, this allows the initial setting of 8 degrees static and thus a total of 28 degrees total timing is achieved between 2000 rpm and 3500 rpm.
We and our costumers have found this to be perfect for race and fast roadcars.
A costum advance curve is possible. Ask this with your order.
Copyright Jan van Elderen