Raceservice4u Twin plug systems
Twin plug systems were used on many flat 6 Porsche race engines.
Examples are 917, 906, 904/6, 911 R, 911 2.5 S/T, RSR 2.8 and 3.0, 914/6, 935 etc.
Experts recommend installing a twin-plug ignition system if the compression ratio is higher than 10:1.
911 engines need a high dome piston to get this high compression ratio.
The combustion chamber will then almost be split in 2.
It will take some time for the ignition flame front to spread across the combustion chamber.
For a high performance engine you need the second plug to improve the ignition and increase power.
Most Historic race regulations will not allow you to use contact less, a modern ignition system or a 964 dual distributor.
If you need to use contact points; raceservice4u has the reasonably priced solution.
Tip; This way you can direct the ignition flame front to both sides of the dome.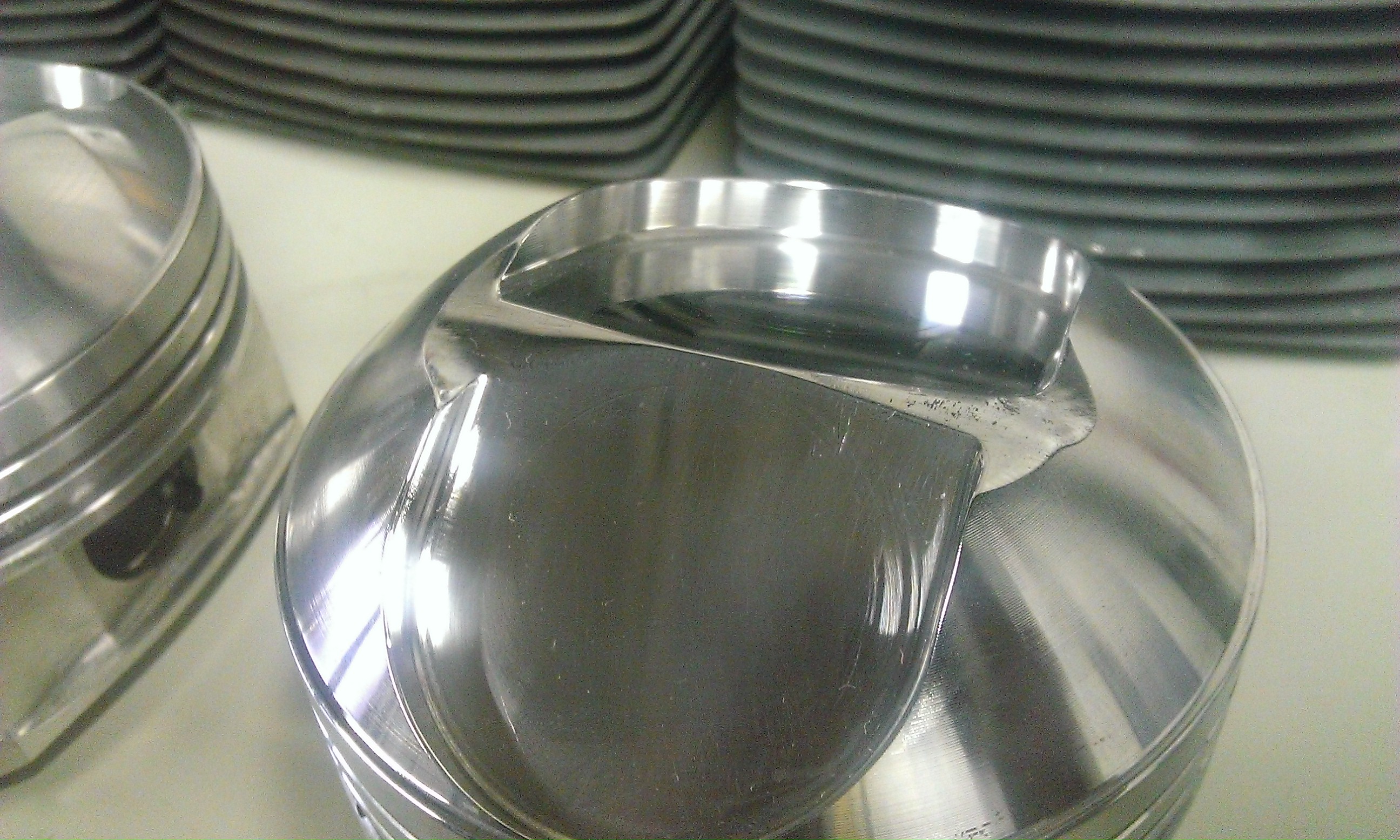 This page explains what distributors are availble. And you find some instructions and manuals for the twin plug systems.
Click here to find pictures of twin plug cylinder heads.
Raceservice4u can do that for you @ 210euro per cylinder head.
Click here and your find some pictures of other Twinplug distributors reproduction as well very expensive original ones.
Raceservice4u twin plug distributor is a replica which is based on a Bosch 911 distributor and reproduced rotor and cap.
We had the opportunity to test the difference between Twin plug and single plug performance on the same engine. The engine was new, so the test could not be done to the full RPM range. The result surprised me positive. 29 NM and 31HP extra at 5000RPM is a very good result for a 3.0 engine with 40 mm Webers. I guess more then 300 Hp at 7500 RPM is realistic.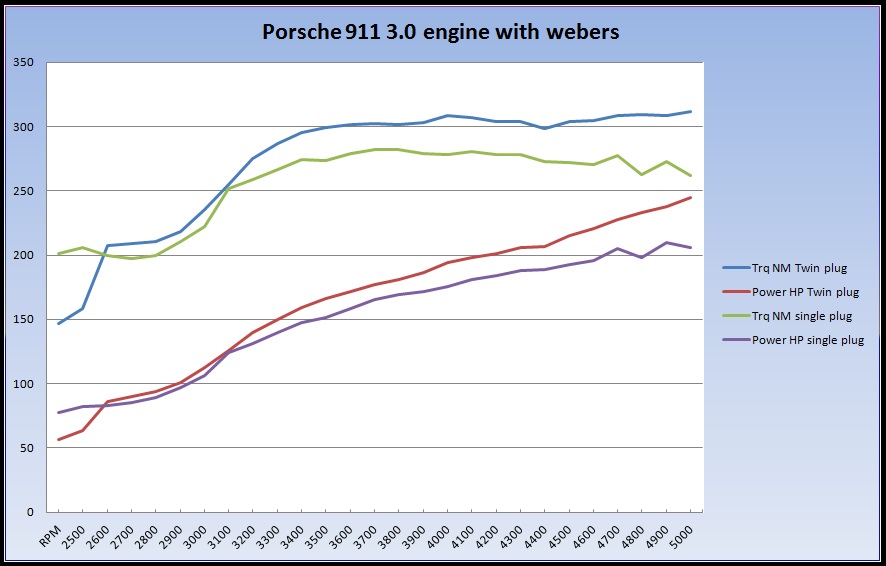 We have Magneti Marelli and Bosch replica caps rotors sets available.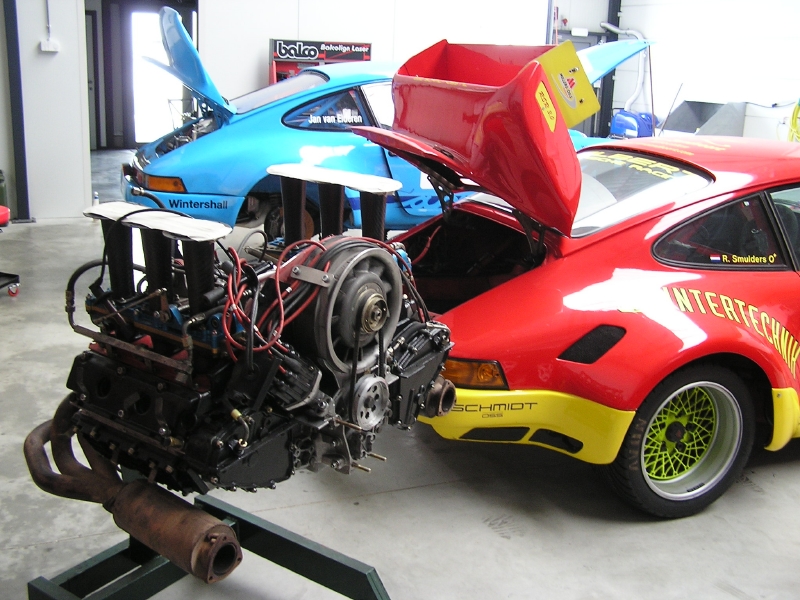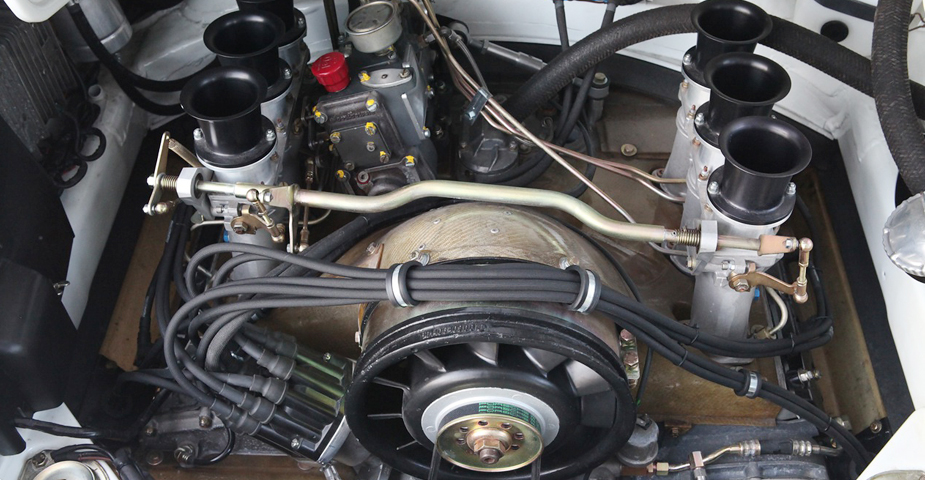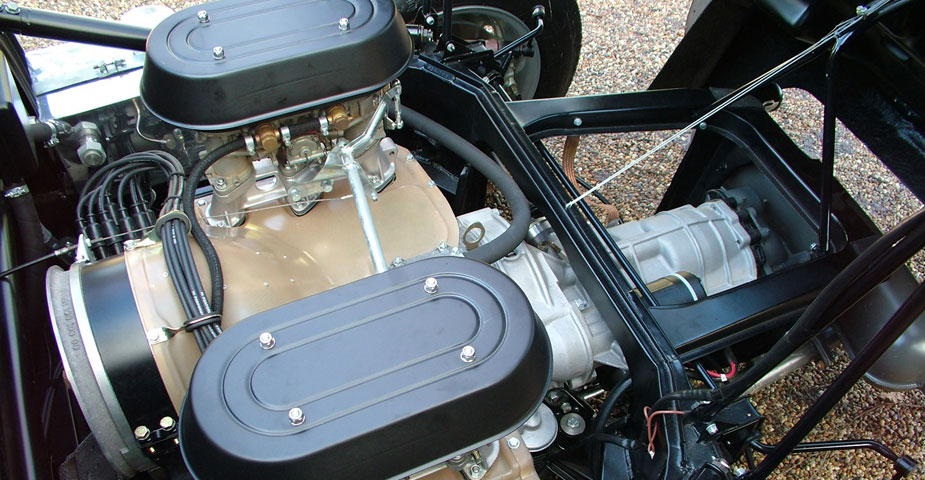 Samples from UK and German customers
The main body is made of die-cast aluminium. Which is a very solid construction and looks like the original.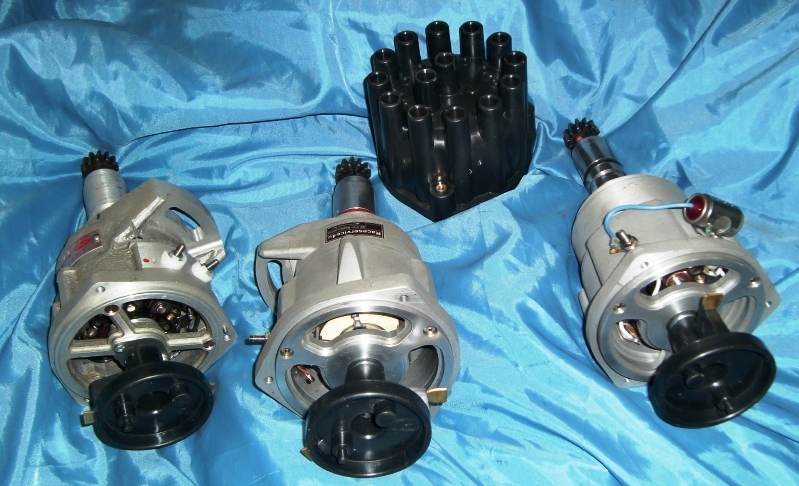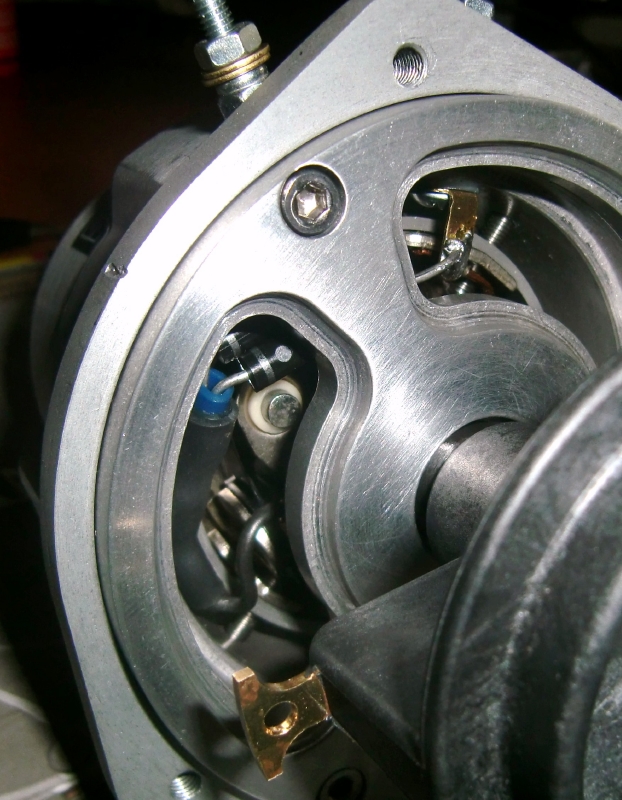 Standard Specifications
Reproduction of the Marelli twin plug distributor based on a Bosch 911 distributor.

The Bosch distributor is very reliable and last forever.

All parts are CNC machined parts. And are available as service parts.

Extra bearing for the rotor. This is a must to have for a reliable distributor.

The contactsets are the same as the original Magneti Marelli. No problem to go higher than 10.000 RPM.

3 Rotor/Cap combinations are available.

Diecast aluminium body in Magneti Marelli style.

Standard advance is maximum 23 degrees on distributor or custom settings.

The design is tested on hard race conditions

All units will be tested on an Allen syncrograph before delivery.

Delivered with data sheet is available on request.
Available Twin plug systems
Twin plug distributor turning clockwise for 911 2.0L and 2.2L with points and 27mm shaft

Twin plug distributor turning anticlockwise for 911 3.0L. with points and 30mm shaft
The prices are from 2550,- Euros. See the RSR Shop.
Caps and Rotors available
Here we show you 4 examples of Cap and rotor combinations. Which are available in the market.
A and B are the exact copies of the original Marelli twin plug distributor.
The original rotor and cap of Magneti Marelli is not produced any more and only available as very expensive NOS.
B is the best available copy off the Marelli rotor and cap. The quality is even better than the originals.
C and D caps are the Jaguar V12 type.
Cap C is of the Magneti Marelli brand and quality.
D is a plastic brandless cap.
The D cap is with our race experience even better in wet conditions then cap C.
Cap D is the standard for our Twin plug distributors.
The rotor for C and D are the same and the just the best available.
Both rotors need the extra bearing to hold it in the centre.
Not all suppliers have this option. For Raceservice4u is this standard.
There is a risk damaging the expensive rotor and cap.
For orders, quotations, information or questions please mail to janve@raceservice4u.com
You get a response within 2 workdays.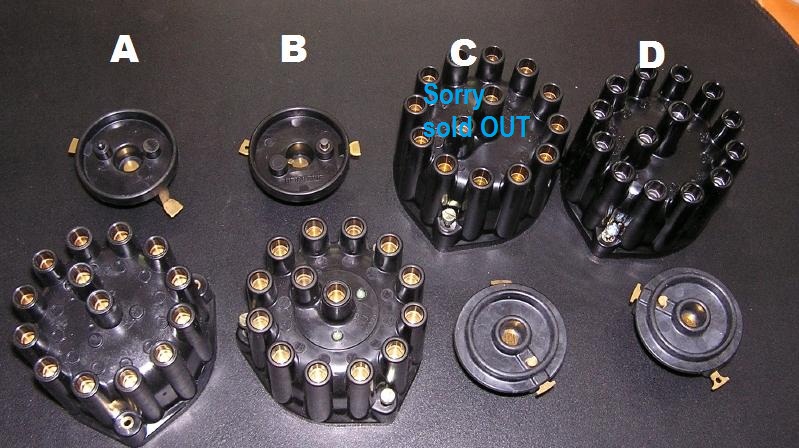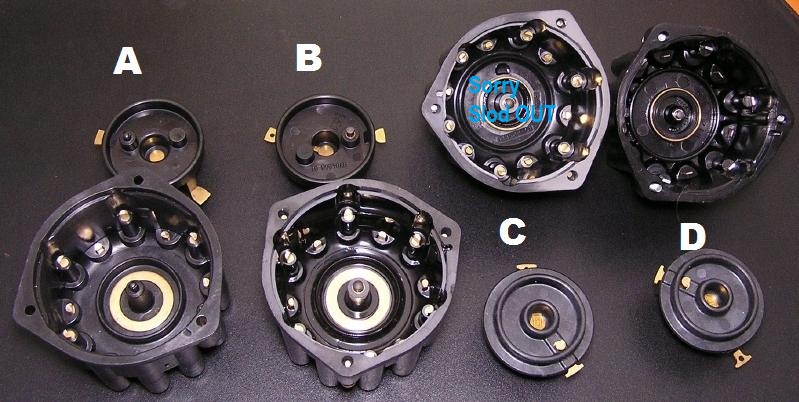 Twin plug distributors with one or 2 contact sets.
Easy to tune contact angle and synchronisation of both contactsets.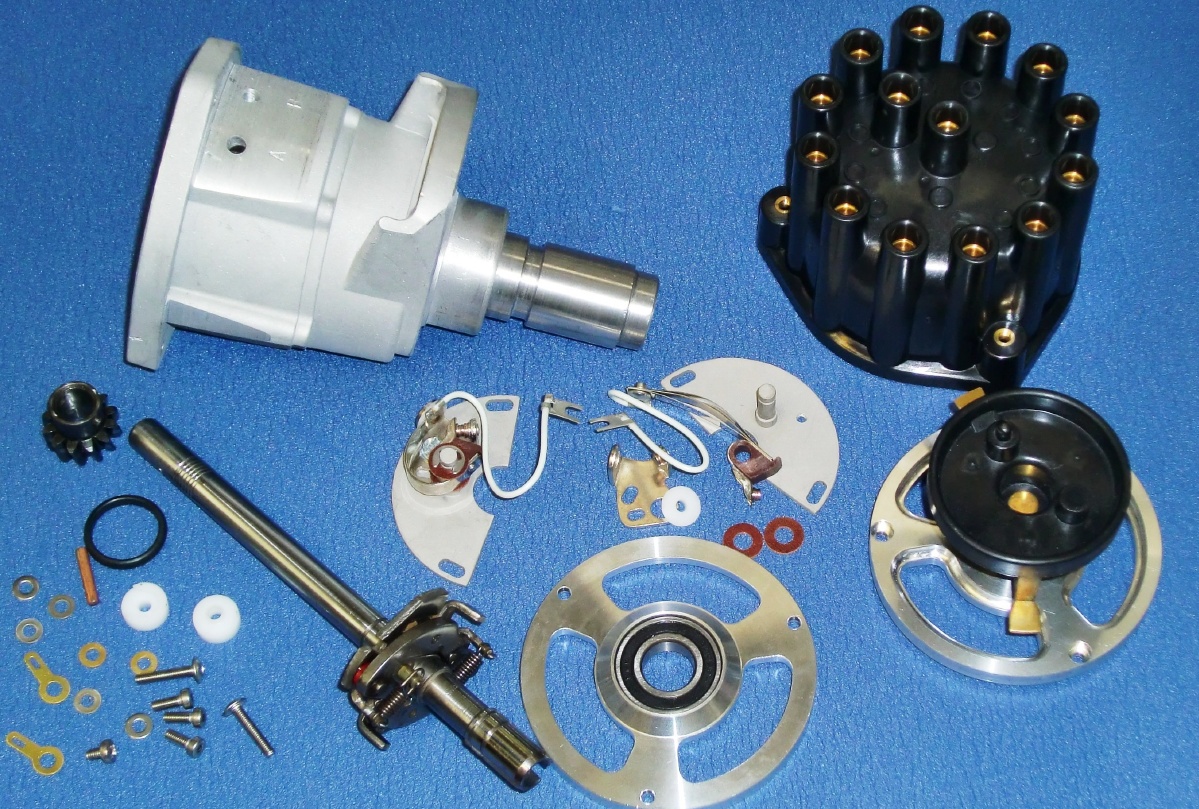 All parts are CNC machined.
Advance curve setup;
The Raceservice4u distributor is configured with a centrifugal advance of 23degrees, this allows the initial setting of 5 degrees static and thus a total of 28 degrees total timing is achieved between 2000 rpm and 3500 rpm.
We and our costumers have found this to be perfect for race and fast roadcars.
A distributor without advance curve is not what we like for many reasons.
If the fixed advance is 20 degrees or more there is a possibility that starting your engine it maybe turns backwards.
If the engine has a light flywheel and high compression this danger, firing backwards, is much bigger.
Customer

Supplier

www.raceservice4u.com

Damsheide 59

(B) 3910 Neerpelt

Tel 011-640665

Mobile +32 4 77 46 55 73

E-Mail jan.vanelderen1@telenet.be

Twin plug distributor data sheet

Turning clockwise for 911 2.4 or 2.7L with one set of points

Reproduction of the Marelli twin plug distributor based on a 911 SC or 2,7 L distributor.

Extra bearing for the rotor.

Reproduced distribution cap

Body made of diecast aluminium.

Maximum advance angel 27 degrees plus static advance angle.

The unit is tested on an Allen syncrograph before delivery.
Special Instructions for 3-pin boxes.
To reduce maintenance and to synchronize ignition on dual plug, dual points ignition systems, both ignition systems can be triggered by the same set of points. This is most commonly done on Porsche twin plug engines.
Diodes are required to eliminate feed back between the ignition boxes so that independent control of both upper and lower spark plugs can be retained by the two ignition switches on the dashboard. Refer to the drawing for installation of the diode. Any one-amp diode will work. Install the diode in series with each wire to connection C. And with the end of the diode marked with the band on the breaker points as shown in the after picture below. The diodes are build in the rev limiter.
Klick on the piture for a bigger one.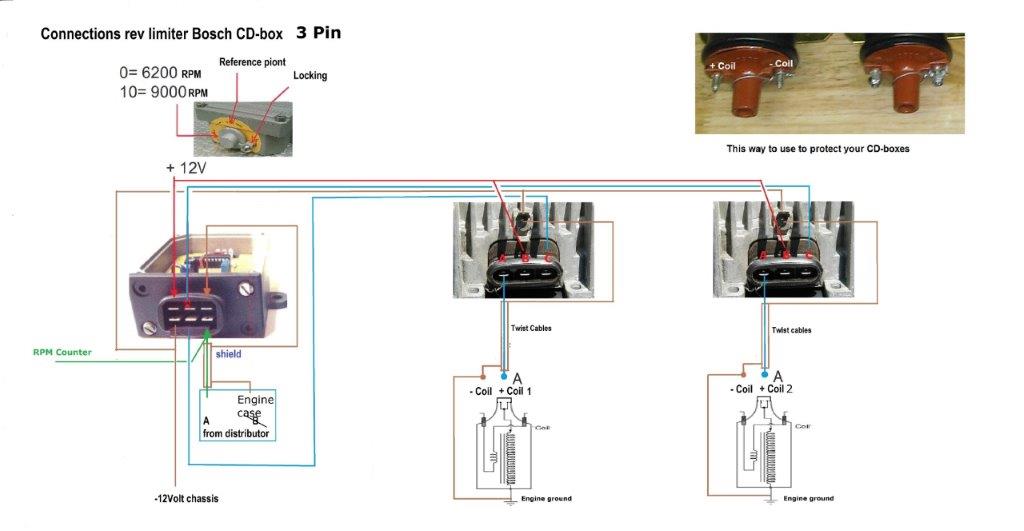 Klick here for 6-pin and 8-pin versions.
Plug wire connections;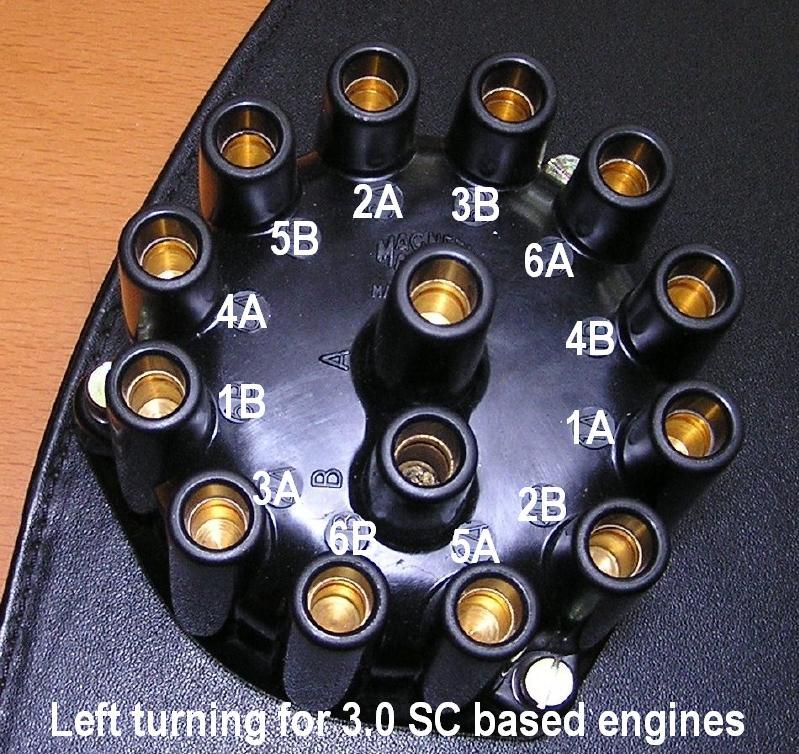 Build in instructions;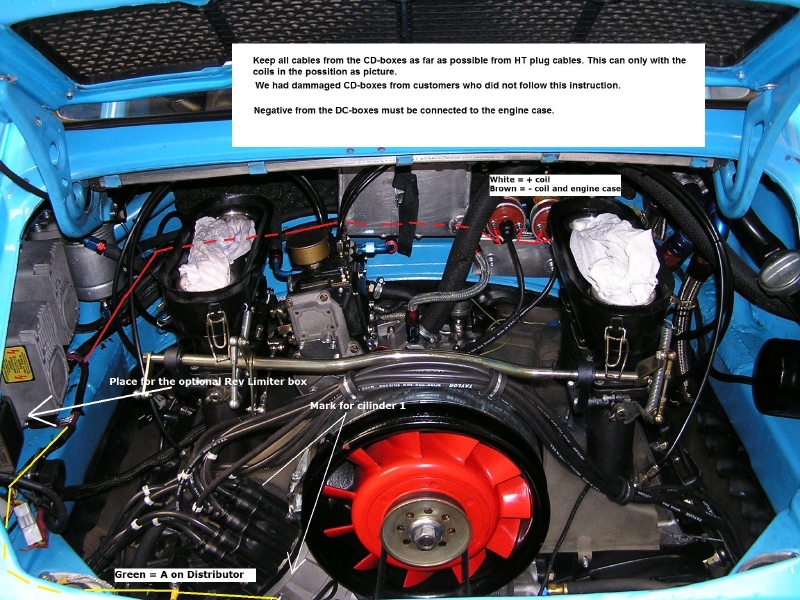 How to check trigger position for contactless systems
The impulse will come just after the rotation finger pass the static finger.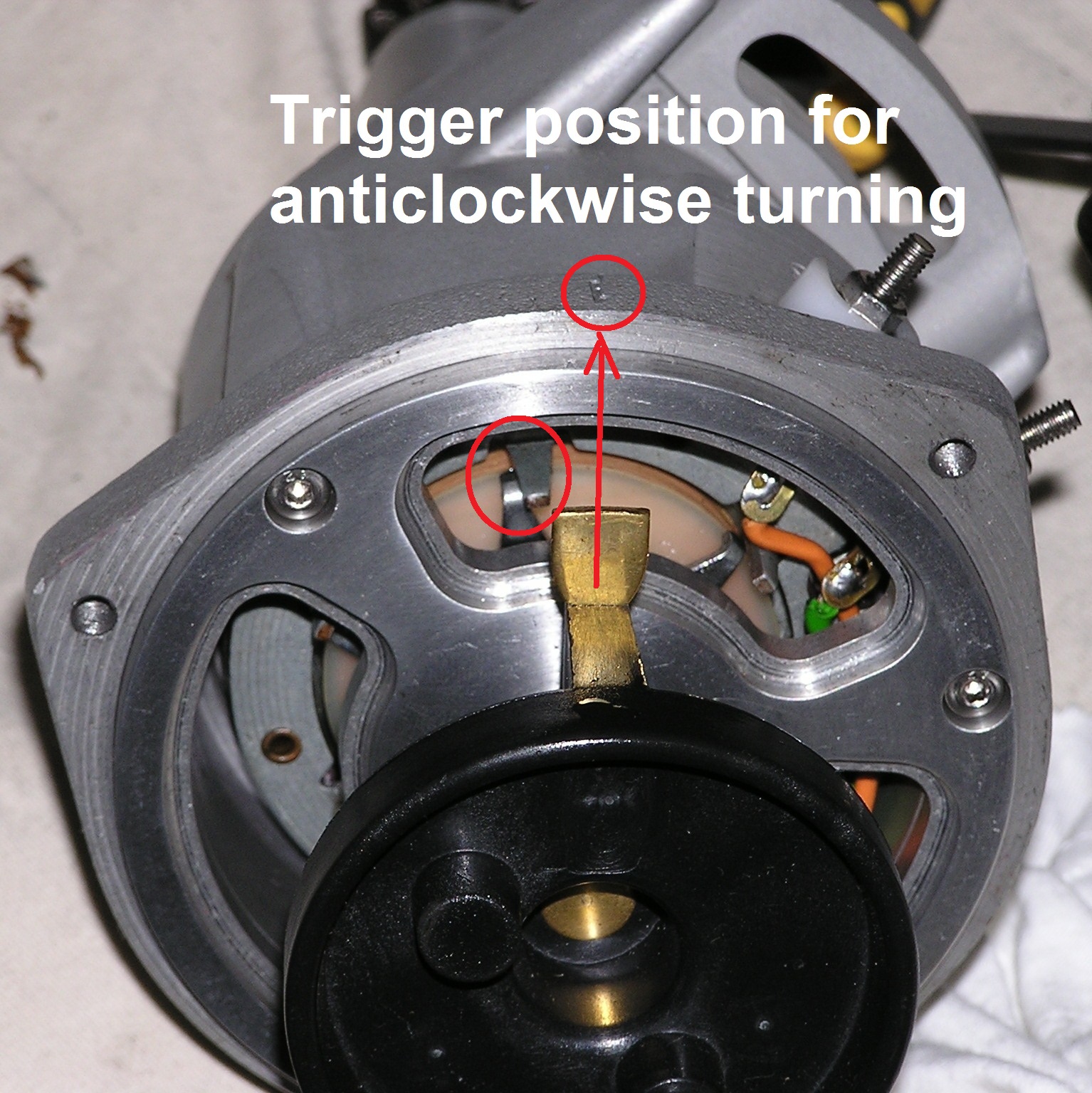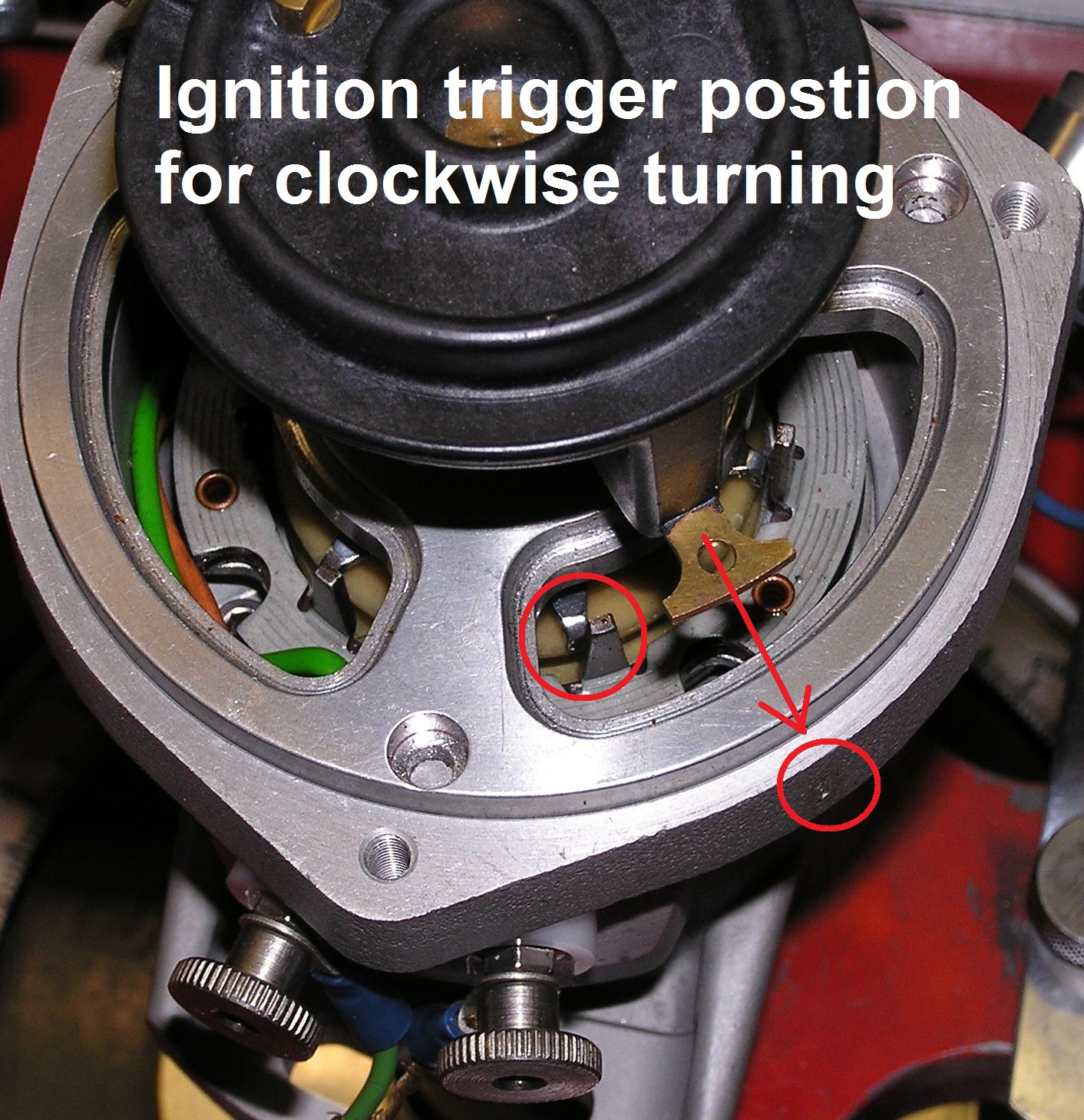 How to change advance curve
When you use a twin-plug system for your flat-6 and more than 10:1 compression ratio, experts say the maximum ignition advance must be 25 degrees or less.
Raceservice4u experience is that the 911 engines can handle more ignition advance for more power.
The raceservice4u engine runs with 33 degrees at high RPMs. We did a test to increase it to 36 degrees and the result was an increase of 4 Kw. We need to do more tests to find the optimum.
Changing the advance curve of a centrifugal advance system is not difficult to explain but not easy to get the right settings.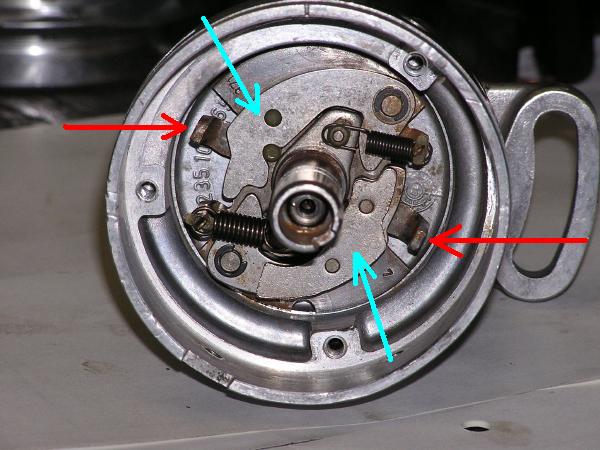 You can change the springs or the weights(blue arrows) to change the advance curve.
To change the maximum ignition advance is easier. Bend the stops (red arrows) to the center for reducing the max degrees.
Copyright Jan van Elderen